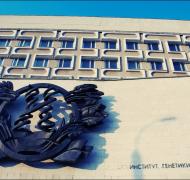 ACHIEVEMENTS OF THE INSTITUTE OF GENETICS, PHYSIOLOGY AND PLANT PROTECTION AT THE EUROPEAN EXHIBITION OF CREATIVITY AND INNOVATION "INVENTICA 2021"
Between June 23 and 25, 2021, the 25th edition of the International Invention Show "INVENTICA 2021", Iași, Romania, carried out its works in online format. The event was organized by the "Gheorghe Asachi" Technical University, Iași and the National Institute of Invention, Iași. The International Exhibition of Inventions is a platform for promoting innovative projects, an effective opportunity to communicate, disseminate the results of research and innovation work with potential users. The organization of this event aimed to create an academic forum for the development of scientific innovation. In this edition, the INVENTICA 2021 show managed to bring together numerous universities, research institutes, companies, associations, inventors and people interested in the field of invention from about 10 countries. This exhibition was attended by guests from Romania, the Republic of Moldova, Malaysia, Croatia, Taiwan, Sweden and Poland. The program of the Salon included an Art Opening "ARS INVENIENDI" and an Invention Conference, during which over 340 patents, patent applications, research projects and scientific papers were registered. The researchers of the Institute of Genetics, Physiology and Plant Protection also participated in this important event, presenting a set of 11 papers protected with patents. The posters related to the inventions were also evaluated. As a result of the judging, the works of the institute's researchers were appreciated with two silver medals and nine bronze medals.
Diploma and silver medal:
§ CAUȘ Maria, CĂLUGĂRU-Spătaru Tatiana, DASCALIUC Alexandru. Method for determining the temperature of inhibition of the root system in cucumbers Cucumis sativus L.
§ ELISOVETCAIA Dina, IVANOVA Raisa, MASCENCO Natalia, BOROVSKAIA Alla. Method of increasing seed germination and resistance of beech (Fagus sylvatica) plants.
Diploma and bronze medal:
§ ROTARI Silvia, VEVERIȚĂ Efimia, LUPAȘCU Galina, GORE Andrei, LIATAMBORG Svetlana, COINAC Irina. New variety of autumn durum wheat (Triticum durum Desf.).
§ VEVERIȚĂ Efimia, LIATAMBORG Svetlana, LUPAȘCU Galina, GORE Andrei, ROTARI Silvia. New variety of autumn triticale (Triticosecale Witt.) Costel.
§ BUDAC Alexandru, CELAC Valentin, COREȚCHI Liuba, KHARCIUC Oleg. New soybean variety, Ștefănel (Glycine max (L.) Merril).
§ GONCEARIUC Maria, BALMUȘ Zinaida, COTELEA Ludmila, BUTNARAȘ Violeta, BOTNARENCO Pantelimon. The new variety of early sage (Salvia sclarea L.) AMBRIELA.
§ CHLINCIUC Alexei, BOTNARI Vasile. New garlic variety, Berechet. authors:
§ ALEXANDROV Eugeniu, BOTNARI Vasile, GĂINA Boris Amethyst - rhizogenic interspecific genotype V. vinifera (2n = 38) x M. Rotundifolia (2n = 40).
§ MIHNEA Nadejda, GRATI Maria, LUPAȘCU Galina, BOTNARI Vasile, GRIGORCEA Sofia. New tomato variety - Waking up.
§ MAKOVEI Miania, BOTNARI Vasile, GANEA Anatol. New tomato variety - Matriona.
§ SÎROMEATNICOV Iulia, BOTNARI Vasile, COTENCO Eugenia, CHIRILOV EleonoraNew tomato variety (Solanum lycopersicumL.) Flame.
Sincere congratulations to the researchers from the IGFPP management, wishing them excellence in research, as much performance, prosperity and inspiration in carrying out the tasks.